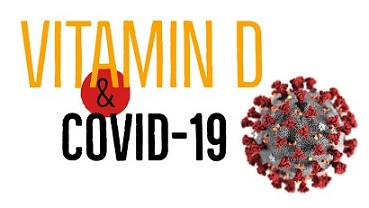 Here is yet another recent publication on JAMA (see referenced link) that studies about the role of vitamin D and COVID-19 patients. A brief summary of the publication is listed below in case you find the article itself a yawner.
JAMA Netw Open. 2020;3(9):e2019722. doi:10.1001/jamanetworkopen.2020.19722
Summary of Key Points:
Question:
Is vitamin D status, reflecting vitamin D levels and treatment, associated with test results for coronavirus disease 2019 (COVID-19)?
Findings:
In this cohort study of 489 patients who had a vitamin D level measured in the year before COVID-19 testing, the relative risk of testing positive for COVID-19 was 1.77 times greater for patients with likely deficient vitamin D status compared with patients with likely sufficient vitamin D status, a difference that was statistically significant.
Meaning:
These findings appear to support a role of vitamin D status in COVID-19 risk; randomized clinical trials are needed to determine whether broad population interventions and interventions among groups at increased risk of vitamin D deficiency and COVID-19 could reduce COVID-19 incidence.
Takeaway:
This and our previous clinical report post (plus numerous other scientific publications) are building a case for vitamin D as an effective preventive measure as well as combating the coronavirus after catching it. The data and confidence level on vitamin D is increasingly evident.