Nutrition requirements vary based on a woman's stage of life. During reproductive years, adequate iron is necessary to account for blood loss occurring during menstruation. To reduce the risk for miscarriage, birth abnormalities, and low-birthweight infants, pregnant women require greater amounts of certain vitamins and minerals, such as iron, B6, B12, and folic acid. (15)
Folic acid can help reduce the risk of a number of birth defects, such as spina bifida, and can also prevent low birth weight. It's best to take folic acid daily for at least a year before your planned pregnancy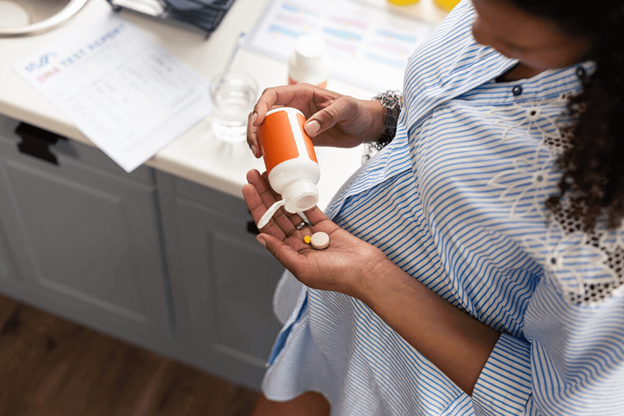 Nail Skin and Hair and Energy
Micro-nutrients rich in antioxidants such as vitamins A, C, and E, or Coenzyme Q10, as well as biotin, a B-­complex vitamin are commonly found hair, skin, and nail supplements. So it would be advisable to look into these specific ingredients and make sure you are getting sufficient amount in your daily intakes.
The minerals manganese and selenium are also good nutrients for healthy hair, along with fatty acids such as fish oil and flaxseed oil.
Thyroid function is known to affect hair, skin, and nail functions for either hypo- or hyper-thyroid functions. Supplements with Silica-rich mineral content might be of help along with herbs (horsetail, dulse to name a few) and other nutrients to activate the thyroid. The same multivitamins that are good for thyroid performance will also be great for improving energy overall. Thyroid plays an important role in our body's metabolic functions. So, the thyroid enabling nutrients may potentiate our body's energy production as well.
Age Appropriate Multivitamins
After menopause, the need for iron decreases, and other nutrients are needed in greater abundance. Calcium and vitamin D are especially important for post-menopausal women to protect against bone loss and fractures. Including a multivitamin with adequate amounts of calcium and vitamin D can help support women's bone health.
Check with your health professional about your vitamin D blood levels. Vitamin D helps the immune system fight diseases like cancer, cardiovascular disease, diabetes, arthritis, and other autoimmune diseases.
Older adults may also be deficient in B vitamins, which play an important role in digestion and metabolism function.
Portions of this blog is sourced with permission from Fullscript.com.
Reference:
(1) National Institutes of Health. (2019, October 17). Multivitamin/mineral supplements. Retrieved from https://ods.od.nih.gov/factsheets/MVMS-HealthProfessional/