Strict vegetarians may need additional vitamin B12. You can also try adding foods, such as bread, that are fortified with the vitamin.
If you follow a vegan diet and don't consume dairy, eggs, fish, or meat, you may be at risk for vitamin A deficiency. Eating plenty of dark-colored fruits and vegetables can help prevent a vitamin A deficiency. It's important to make sure you get enough zinc, as well.
A couple of important notes to make pertaining to taking multivitamins. Firstly, always drink sufficient amount of water with multivitamins. Pure clean water aids in the process of breaking down the nutrients in the multivitamins and prepares them to be used by your body.
Secondly, always take multivitamins with food. Why? Because each vitamin are absorbed differently. Some are fat soluble vitamins while others are the water soluble kind. See chart below.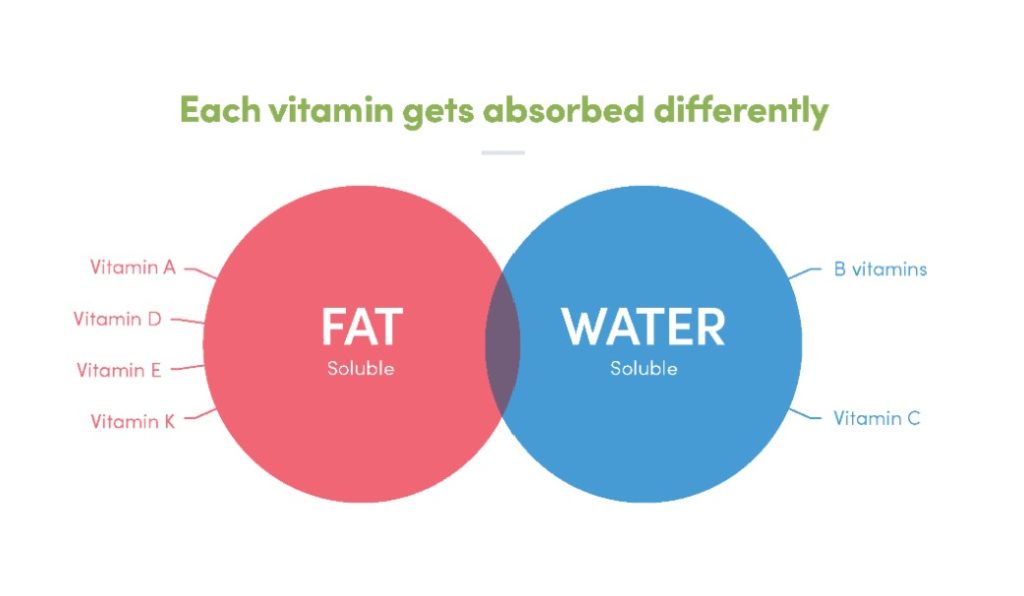 Lastly, remember multivitamins are designed for foundational health. It contains a complete list of vitamins and minerals that are critical to aid in your body's metabolism, energy production and immune health.
So, choose your multivitamins wisely and take them daily for the long term.
Bottom line
Supplements are not a replacement for a healthy and diverse diet and proper exercise for healthy living, however, long-term multivitamin supplementation has been shown to support some long-term health needs. Always consult your integrative healthcare practitioner who are trained in the field of nutrition health to help you choose a high-quality multivitamin specific to your needs.